Services around the actual product are increasingly becoming the competitive decider in the industry. Companies that offer faster customer service, more comprehensive maintenance and repair services, and more inclusive services win over and retain their customers. Find out how to set up your service management in a future-oriented way, which processes you should focus on when optimizing and which advantages you can benefit from. augmented reality provides.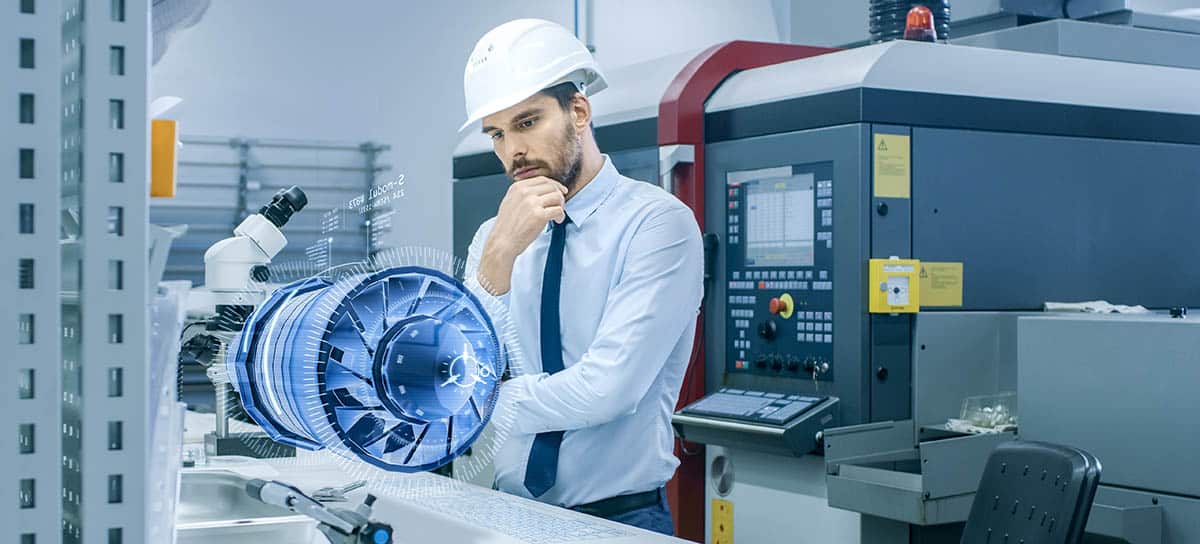 Definition: What is service management?
Service management describes the management of processes to provide customers with the best possible support in their business. Initially, it does not matter whether these services are offered by the company in addition to a product or represent the core of the offering. Service management seeks both to increase the added value of services for the customer and to optimize the efficiency of the processes for delivering the services.
How is the term IT service management defined?
Without IT, nothing runs in most companies today. The importance of IT service management is correspondingly high. This includes all measures and methods that ensure the smooth operation of software and hardware or provide a quick solution in the event of problems.
Many services that used to be provided without digital helpers can now be organized more efficiently thanks to IT, especially in the industrial environment. Here, technicians read out measured values from the software of a production plant, malfunction reports are automatically sent digitally, and employees can provide live support to customers using a machine via remote access. Although these services are IT-supported, they do not fall under the classic term IT service management.
Industry: Why is service management important?
With the advent of Industry 4.0 and cyber-physical systems in production and warehouses, service management is gaining in importance. The increase in complex software brings with it an increased potential for errors and, in some cases, necessitates frequent maintenance, Maintenance and repairs may be necessary. At the same time, providers can generate new insights and offer innovative services via the machines' digital systems to optimize machine performance, reduce downtime and improve ROI for customers.
Manufacturers can integrate digital services into their offerings or make them available to customers as additional services. They are becoming a key aspect of a manufacturer's competitive strength.
Services create added value for the customer, who is motivated to buy, and strengthen the relationship with the existing customer, who is thus in regular contact with the provider. Every positive service experience pays dividends to the company's reputation. That benefits by staying close to changing customer needs.
For the provider, services also provide – depending on the pricing model – a continuous cash flow that improves profitability.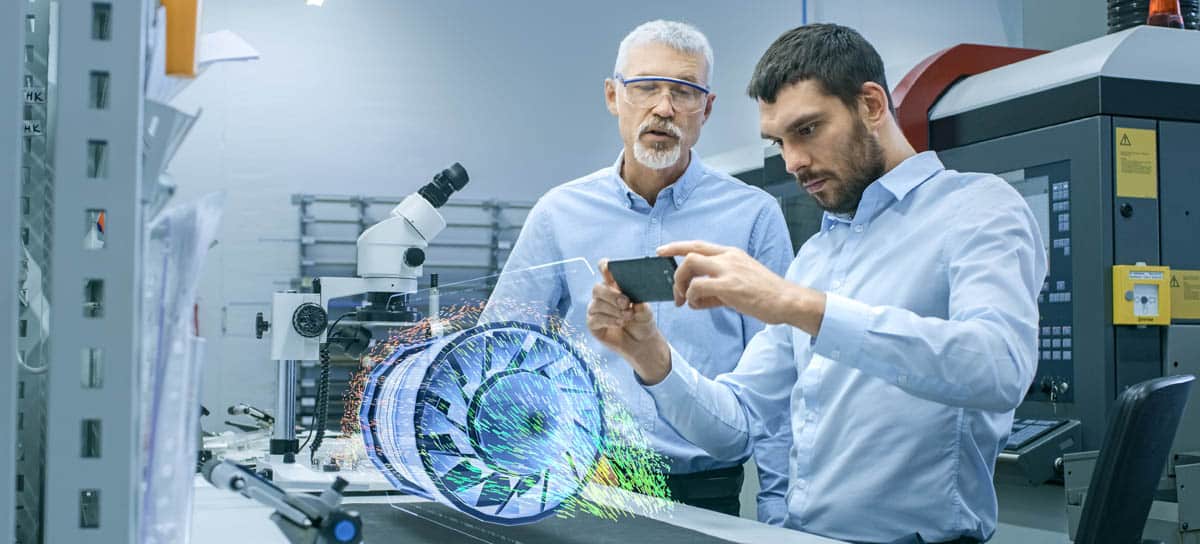 Advantages of Service Management at a glance
Greater transparency regarding personnel deployment and field operations

Cost reduction through integrated workflows and communication

Higher sales through additional services

Better quality of service

Higher productivity thanks to faster processes

Better understanding of customer needs
However, for optimal value creation and customer satisfaction, these service processes must be delivered efficiently. This is where the techniques and methods of service management take effect.
What are service processes?
Service processes are all measures that ensure the provision of services to the customer.
The different disciplines of service management
How best to organize service management is set out in numerous frameworks and methodologies. One of the best known IT service management frameworks is ITIL (Information Technology Infrastructure Library). It distinguishes five essential areas of service management:
Analysis of customer needs, market intelligence, and evaluation of new technologies indicate to companies which services would add value to their offerings and are expected or valued by customers.
Once the service strategy is in place, the IT department works with the relevant stakeholders to determine how the services are to be digitally mapped. This includes the selection of service management systems and mobile devices.
Once digital applications and service management processes are developed, training of the employees who will run the new services begins. Only if technicians, dispatchers and, if necessary, customers get along well with the applications can the announced goals be achieved.
Service Operations is understood as the provision of services in day-to-day business. All employees have an understanding of roles, responsibilities and procedures. Service descriptions should be documented and made available in adapted versions to employees and customers.
Service and service management should be regularly evaluated and continuously improved, for example via appropriate digital applications. For this purpose, a defined service manager takes feedback from employees and customers. In the case of time-critical feedback, he adjusts the affected processes himself; if more fundamental changes are necessary, a decision-making committee is called in in which all stakeholders have their say.
Other established frameworks: COBIT (Control Objectives for Information and Related Technology), SIAM (Service Integration and Management) and CMMI-SVC (CMMI for Services).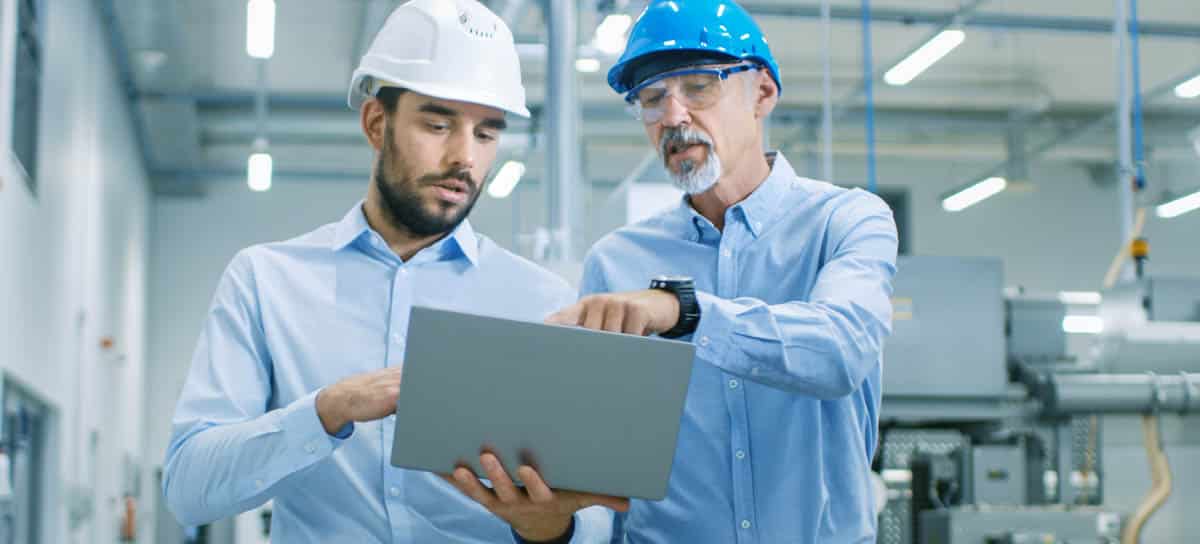 Certifications and best practices in service management
The ISO standard/IEC ISO 20000 is based on the ITIL principles. It is published by the International Organization for Standardization and defines basic requirements for IT service management.
Companies that are certified to ISO/IEC 20000 demonstrate that they implement their service management in accordance with current best practices. Certification is carried out by registered bodies, in Germany for example by the TÜV. If companies pass the audit, they can communicate the certification to the outside world and use it as a competitive advantage.
Digital tools that optimize service management in the industry
Many companies today use software to optimize their service management processes, but they are not exploiting the potential of digital technologies. They rely on individual independent applications instead of networking more diverse workflows. They use generic software instead of applications developed for service management.
The market for intelligent service management tools is still small, but growing. The applications optimize service processes at various points. For technicians and customers.
Service management tools support deployment planning
To manage orders and plan the deployment of technicians, companies usually work with paper overviews or generic digital tools, first and foremost Excel. Mobile access is usually not possible or costly. Trip planning, tool management, inspection records – everything is managed in different applications. This slows down processes and makes transparency more difficult. In addition, the risk of errors increases because information does not reach the recipient correctly or at all.
With a digital service management platform, dispatchers can manage all aspects of workforce planning from one tool. In this way, optimal deployment routes can be created for available employees thanks to the map view.
Service management tools support technicians on site
Until now, technicians who travel to customer sites often still work with checklists and report templates on paper. They have to transfer the notes back to the company into digital applications. This costs time, and here too, every media disruption carries the risk of errors.
If companies implement a service management platform like Workheld, technicians can access it on the go at any time via smartphone, tablet or AR glasses. It becomes their central working tool. They can see in advance which special tools they need for which job, have customer contacts at their fingertips, and are guided by digital step-by-step instructions through the work to be performed at the customer's site. They document the results of their work in the same way in the app, which also serves them as a logbook and for recording working hours.
Should technicians ever need on-site support, they can connect with colleagues via a Head Mounted Display to connect with colleagues. Via video call, they transmit their field of vision so that the colleague can guide them remotely through the next work steps. This makes it easy to avoid a repeat deployment with additional costs for customers and the company.
Used smartly, companies increase employee productivity by up to 25 percent with a service management platform. They minimize the effort required for necessary but tedious administrative tasks and free up resources for productive use.
Service management tools replace the technician on site
When a production machine is at a standstill, every hour counts. If a company has to wait hours or days for a technician to attend to the problem on site, only to find out in a worst-case scenario that a spare part has to be ordered, this means a massive loss of revenue.
If you want to stay ahead of your competition in terms of service, you put customers in a position to solve many problems themselves. For this purpose, machine and plant manufacturers can equip their customers with AR glasses, via which they can provide support via remote maintenance in the event of a problem. In many cases, customers can be instructed to make repairs themselves, significantly reducing downtime.
Workheld is a leading provider of digital service management: its platform enables companies to optimize all aspects of customer service – scheduling, technician work execution and remote customer support.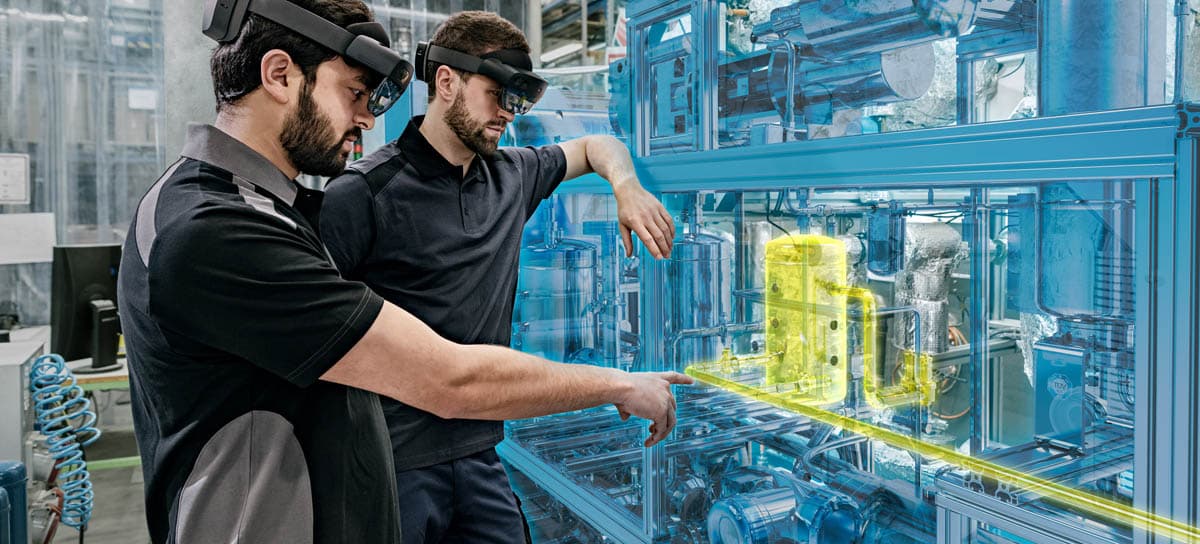 New technology secures competitive edge
German industry is under enormous competitive pressure. International competitors are catching up in terms of product quality. This makes service all the more important for German providers as a unique selling point.
However, what customers used to consider first-class is now expected to be standard. Large online groups such as Amazon and Netflix have set new standards in customer support in the consumer environment, which users are also transferring to the B2B context. Industrial customers expect faster problem solutions, free additional services, more convenient communication.
With their traditional processes, companies can only satisfy the increased demands of customers at high cost. With the help of service management applications, companies centralize and accelerate these processes. The investment pays off twice over: It is a way to significantly reduce process costs and at the same time opens up ways to offer new customer services that delight users. Only a few German companies are still using service management applications. In the future, the technology will establish itself as a standard. Those who familiarize themselves with it at an early stage can only win.
ALEGER will be happy to advise you on the integration of professional service management software.