ATEX: What companies should know for their occupational health and safety
Companies where work is carried out in hazardous areas should be familiar with the ATEX Directive in order to implement legally compliant explosion protection in their operations.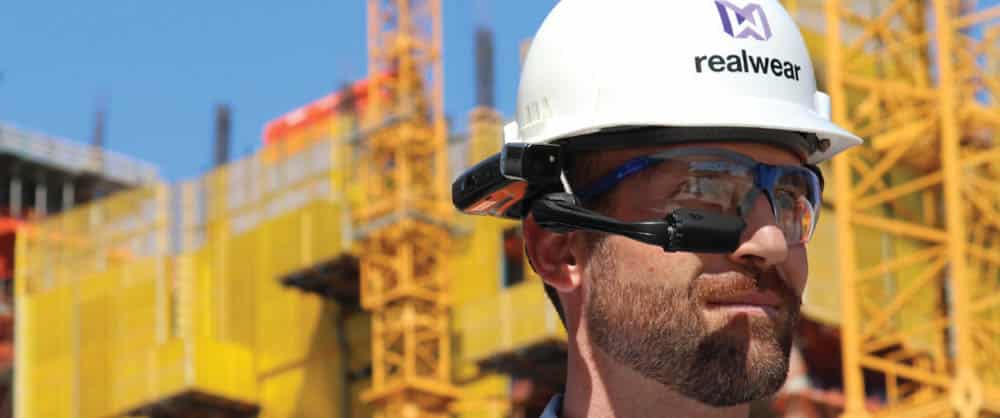 ATEX is the abbreviation for the French term for potentially explosive atmospheres: "Atmosphère Explosibles". At the same time, ATEX stands as an abbreviation for the EU Directive 2014/34/EU , which is also called ATEX 114.
Its first version was published in 1994 as 94/9/EC. However, since July 1, 2003, 2014/34/EU has been the current directive.
The EU directive regulates the placing on the market and operation of equipment and protective systems in potentially explosive atmospheres. It includes the electrical and mechanical equipment located in the hazardous areas as well as control, monitoring, and regulating equipment located outside the area but affecting equipment and systems in the area.
The aim of these guidelines is to protect people who work in potentially explosive atmospheres or who may be affected by explosions.
To whom does the ATEX directive apply?
The directive applies to all equipment and protective systems for potentially explosive atmospheres sold in the EU area since 2014.
Manufacturers of products used in hazardous areas are responsible for compliance with the regulations. In addition to numerous gadgets, smartphones, tablets and smart glasses with ATEX certification are manufactured.
Here you a wide range of products with ATEX certification.
In addition, the EU has published a supplementary directive aimed at users of explosive products. Directive 99/92/EC (ATEX 137) makes provisions for the health and safety of workers. For example, hazardous areas must be marked with warning signs or danger zones must be defined in the first place.
Both directives have been translated into national law. National laws with their details take precedence over EU regulations. In Germany, the following regulations are particularly relevant for explosion protection for companies:
Industrial Safety Regulation

Ordinance on Hazardous Substances

Explosion Protection Products Ordinance
When is explosion protection required?
The requirements for explosion protection in companies are based on hazard zones and equipment categories.
Hazard zones and equipment classes
Companies are required to assign work areas to corresponding hazard categories. For gases, the hazard zones 0, 1, 2 apply; for dust, the zones 20, 21, 22 apply analogously. The highest hazard level prevails in zones 0 and 20. Here, an explosive mixture is present for a long period of time or even permanently. In zones 1 and 21, respectively, the explosive mixture is expected to occur frequently and therefore a high level of protection is required. An occasional risk is noted in zones 2 and 22, respectively. In these areas, it is unlikely that an explosive mixture will form, or the risk is only present for a short time.
Depending on the zone, machines, equipment and tools must have different properties. Companies are obliged here to use only devices of the permitted category.
Gases and dusts have different ignition temperatures. To ensure safe operation, the directive specifies maximum surface temperatures for equipment. A distinction is made between six temperature classes. The respective temperature classes must be indicated on the devices so that companies can use them in the appropriate zone in the hazardous area.
What elements should explosion protection include?
Regardless of the fulfillment of legal obligations, explosion protection measures can be categorized into three levels. Companies should implement these in descending order from the highest level of effectiveness (primary protection) to the lowest level (tertiary protection) to establish the greatest possible occupational safety for employees.
Primary explosion protection
The measures are aimed at avoiding or reducing the risk of explosion, for example, by companies replacing a potentially explosive substance with a non-hazardous one or using substances only in a non-hazardous state. Other measures could be to regularly clean the work environment of the potentially explosive substances or to cut off the air supply to the substance.
Secondary explosion protection
Secondary explosion protection aims to eliminate ignition sources such as sparks or flames. This includes the use of special ATEX-certified tools. The choice of equipment and machinery also plays a role, for example, meeting the surface temperatures listed in the guidelines.
Tertiary explosion protection
Tertiary explosion protection takes effect when other measures cannot be implemented or do not provide sufficient protection. They aim to limit the damage that can be caused by an explosion. Tertiary explosion protection includes explosion-proof design. Other measures include explosion suppression or explosion decoupling.
What should be considered when choosing equipment and machines for hazardous areas?
Manufacturers of equipment and protective systems covered by the ATEX Directive are required to specify the hazardous areas for which their products are suitable.
Companies should ensure that products they use in hazardous areas have ATEX certification from an official and approved body. In Germany, for example, one such body is TÜV. Its testing not only meets ATEX guidelines, but is also recognized by IECEx (International Electrotechnical Commission System for Certification to Standards Relating to Equipment for Use in Explosive Atmospheres) as a certification.
In addition, manufacturers must include an EC declaration of conformity with their products for hazardous areas, confirming which protection requirements are met. And the products must be CE marked.
At ALEGER, all products suitable for hazardous areas are marked as such and have valid ATEX certification.
A selection of our best ATEX certified AR products
You want to learn more about the use of ATEX products? Then call.
do you have any questions?